Ready for some fun facts? First, there's a fruit that tastes like chocolate pudding. I kid you not, it's called Black Sapote and is from South America. Also amazing? Buying or selling a home actually has a positive impact on the economy and your community.
To measure that impact, the National Association of Realtors (NAR) releases a report each year to highlight just how much economic activity a home sale generates. The chart below shows how buying or selling a home benefirst the economy: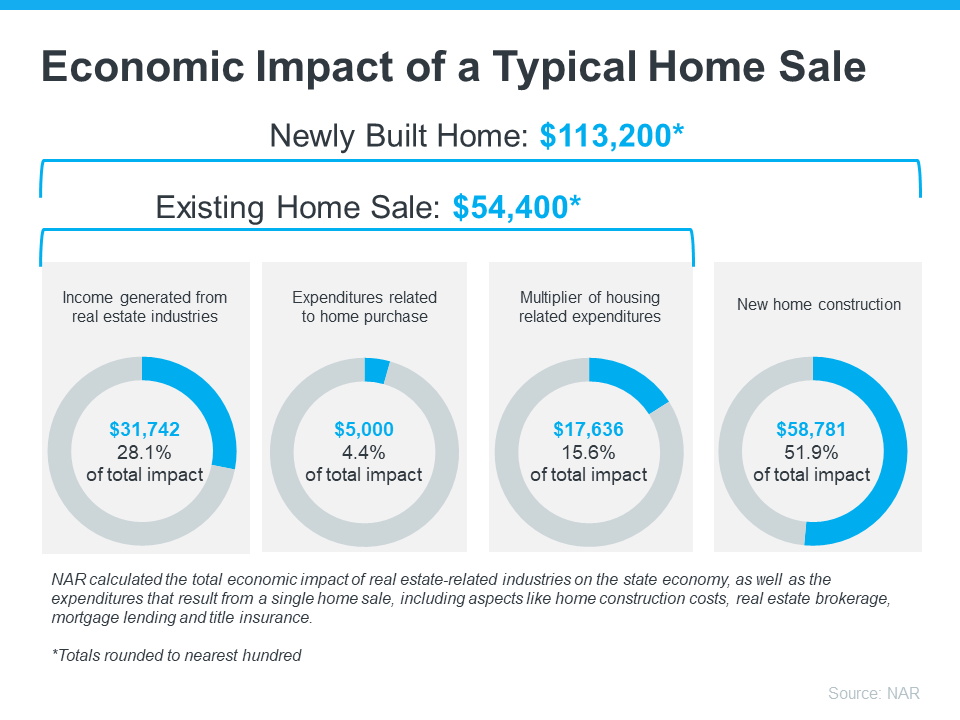 How amazing is that?! As the visual shows, even a single home sale can have a significant effect on the overall economy! To dive a level deeper, NAR also provides a detailed look at how that varies state-by-state for newly built homes. The contribution of a home sale in Nevada is $127,000!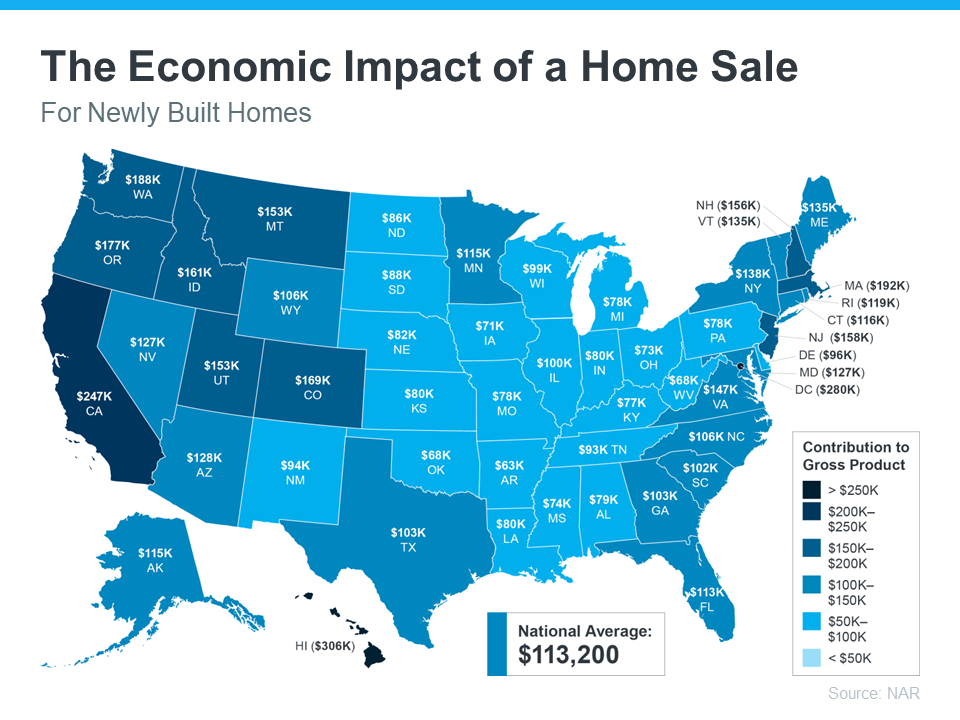 While this is all well and good, you may have one burning question on your mind — how?
To kick things off, there are multiple industries that play a role in the process. Numerous contractors, specialists, lawyers, town and city officials, and so many other professionals are all necessary at various stages during the transaction. Every individual you work with, like your trusted real estate professional (hello lovely readers!) has a team of professionals involved behind the scenes.
That means when you buy or sell a home, you're leaving a lasting impression on the community at large. Let the knowledge that you're contributing to those around you while also meeting your own needs help you feel even more empowered when you decide to make your move this year!
Bottom Line
Buying or selling a home benefits the economy and drives your community and beyond. Let's connect so you have a trusted real estate advisor on your side if you're ready to get started. It won't just change your life; it'll make a powerful impact on your entire community.