Let's hear it for our friend equity! One of the many reasons to buy a home is that it's a major way to build wealth and gain financial stability. Gaining equity by buying a home can allow you to have access to future funds for home improvements, funding an education, or even starting a new business. So much yes!
With spring approaching, now's a great time to consider if this option makes sense for you — the ultimate spring clean! Even as a first time home buyer, you may qualify for a downpayment assistance program; home ownership is not out of reach. Need someone to talk it out with? This real estate pro is here to help!
The Largest Part of Most Homeowners' Net Worth Is Their Equity
So, we know that home ownership build wealth, but just how much? You may be surprised to learn the median value of a primary residence is about ten times the median value of a the financial assets a family holds. That's just built by appreciation and paying your mortgage!
Big picture, home equity does more to build the average household's wealth than anything else. While assumptions may be made that this is only for a certain percentage of the population, that isn't the case. This is the same for all income levels. Ah-mazing!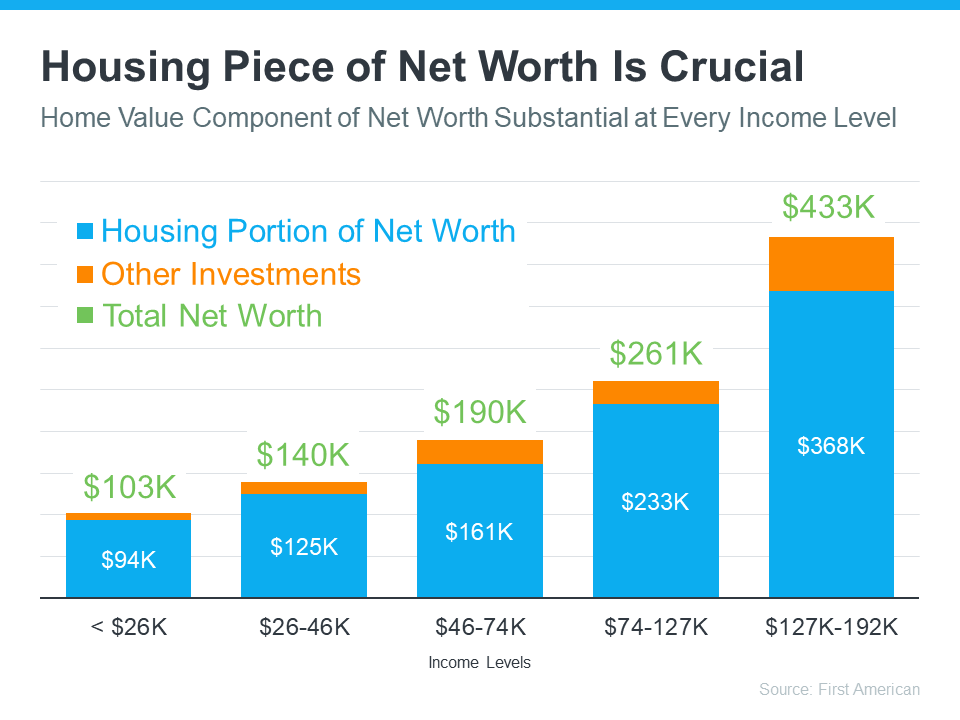 Bottom Line
Three cheers for stability and building wealth for all! One of the biggest benefits of owning a home, regardless of your income level, is that it provides financial stability and an avenue to build wealth. Let's connect today so you can start investing in homeownership.