Mo' houses, mo' problems? Not exactly. The increase in housing supply has been a hot topic as of late. Typically, we tend to associate large supply with increased competition and lower sales. That is not — big sigh of relief — what is currently happening in the housing market. Better yet, this supply gives sellers two amazing opportunities.
First, a quick look at what is going on in the market.
Let's get into the wayback machine and travel to 2019. You know, the year before the world took a turn and this all started to go oh so wonky. If we take a look at the housing supply we had back in the before times, it is actually 35% below what we have now. So while inventory has increased, it hasn't surpassed what was considered normal at one time. The world has been so used to having low inventory that having a steady supply seems excessive.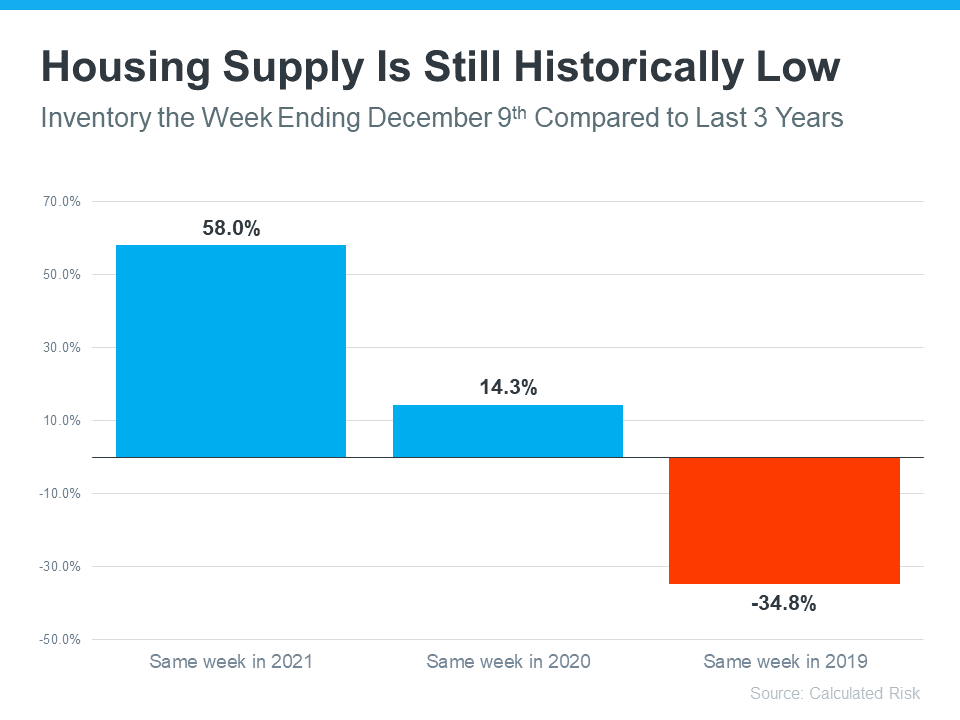 Opportunity #1: Take Advantage of More Options
Looking to downsize or upgrade? Due to the now increased inventory, you have more choice in selling your current home and moving into something new. Be picky because you can! There is a larger chance that exactly what you want is waiting for you.
Partnering with a local real estate professional (I'll bring the guac and chips!) can help you make sure you're up to date on the homes available. And when you do find the one, I'll be there for you when you make a winning offer.
Opportunity #2: Sell While Inventory Is Still Low Overall
Just a reminder, as we talked about above, inventory is still low and that won't be changing quickly. Choosing to sell your home now will ensure that there is still demand among potential buyers. Perhaps your home has all the features someone else is looking for!
But again, despite the growth, inventory is still low compared to more normal years, and that isn't going to change overnight. For you, that means your house should still be in demand among potential buyers if you price it right.
Bottom Line
If you're a homeowner looking to sell, you have more homes to choose from and can still sell your house while inventory is low overall. Let's connect to get started, so you can have the best of both worlds.