Let's be honest friends, we are all feeling the pinch of inflation — from grocery shopping to filling up your gas tank, it's everywhere. If you're a renter, you've probably noticed that your rent keeps climbing higher and higher, leaving your wallet feeling super empty. However, some good news awaits! There is something that can shield you from the wrath of rising costs. Cue the confetti! Buying a home today still makes total sense — it's the ultimate defense against inflation. Let's talk about why.
Homeownership as an Inflation Shield
Here's the lowdown. When you buy a home, not only do you start building a relationship with your new bestie equity, but a fixed-rate mortgage will save you from the never-ending rise of monthly housing costs caused by inflation.
Unlike rent (unless you live somewhere that has rent control), which can be unpredictable, a fixed-rate mortgage payment remains steady throughout the mortgage's lifespan (think 15 to 30 years). So while everything else in life is getting more expensive, you'll have the comfort of a stable housing payment, like a cozy sitcom living room that never changes (even if the characters do).
Renting and the Inflation Dilemma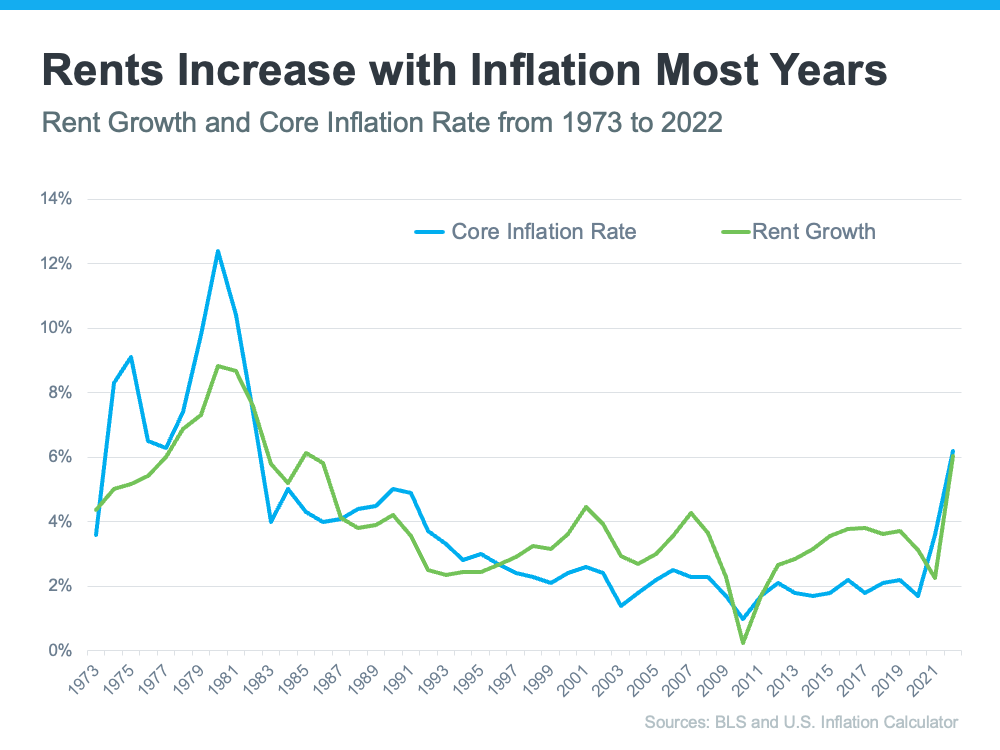 Now, let's talk about the alternative: renting. Picture this—a montage of rising rent prices, accompanied by dramatic music, as inflation takes center stage (cue the gasps from the audience).
With inflation running rampant, your property manager might decide to increase your payments to compensate for the inflation-induced chaos. That's why a recent survey revealed that a whopping 73% of property managers plan to raise rents over the next two years—talk about a plot twist!
But fear not, my friends. By becoming a homeowner, you gain the ultimate superpower—an unyielding shield against those pesky rent hikes. You'll have the upper hand, protecting yourself from rising costs.
The Bottom Line
To sum it all up, in times of high inflation, having a stable housing payment is important. So embrace the power of homeownership and let it be your sanctuary in a world of economic uncertainty. Trust me, it's a major perk that'll make you feel like a superstar.
Remember, in the battle against inflation, homeownership is your secret weapon. Let's connect to begin your real estate adventure!